just a business name...
I like to tell the story of the origin of the name of my shop. I didn't just pick something catchy or trendy - I asked permission from two of my best friends to honor their moms, and mine. These three women were all taken from us in our 20's. They were wonderful women, they worked hard, they stood strong in their beliefs, and shaped us to be the women that we are today. Without them, I would not have my best friends. I would not have the support, love, and encourangement that makes me feel like I can do anything. They may not have been here long, but they exemplified strength, love and beauty.
-Here's to our Mamas - Tammy, Jane, & Joy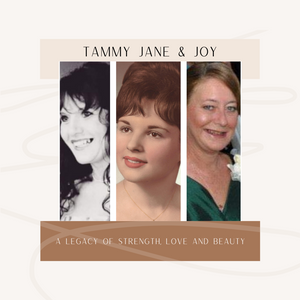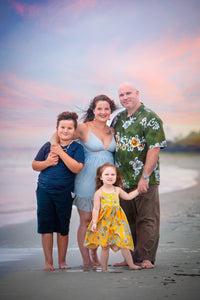 my why...
I am a problem solver, a happiness maker, and I love to add the element that brings your whole vibe together. From milestone photoshoots, to birthday parties, holidays, memorials and vacations - I want to be a part of it all.
We offer every day tees and other giftable items, for those "just because" online shopping days (We all have them!).
My family is my inspiration for so many things. They literally inspire a bunch of my designs, they inspire me to push forward, and hustle just a little harder.
I'm Natalie - a funeral director & embalmer, dance instructor and choreographer, volunteer, Mama of 2 and small business owner. I joke that I do all of the things, but I kinda do.
I'm so happy you're here and I can't wait to send you something awesome in the mail!
home based business just outside of Pittsburgh, PA
Boston, PA 15135
Hours:
Monday-Tuesday 10am-8pm
Wednesday-Sunday 5pm-11pm
The tea
It has been a YEAR that we have had this spiffy new website and let me tell you a lot has changed.  I REALLY had no idea how much time...
New year, new me is such a thing. I am usually not one to make "resolutions", but this year I wanted to make some lifestyle and business changes for the better. ...